---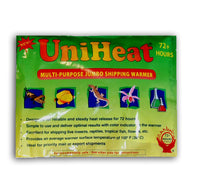 Winter Shipping Promo!  Heat packs are free with all plant orders as required*. Simply add 1 to your cart.  Note that some locations experiencing very cold weather may still require a Heat Pack + Insulated Box Combo which is free for orders over $100.
Heat packs should be used if the temperatures in your area are below the recommended shipping temperatures for your plants.  Additional shipping fees may incur depending on the size and quantity of the plants.  See our Shipping and Guarantees section for more details.
NOTE: This is only for orders with plants and heat packs that will be used with shipping. 
*Please note that we reserve the right to decide whether a heat pack is appropriate for your order.  In some situations, other shipping configurations may be the lowest risk.