---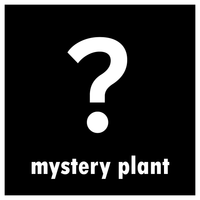 Add a surprise to your order with a mystery plant! Add it to your cart for free with orders of a subtotal of $50+ with the code FREEMYSTERY. Only applies to plant orders, not seeds, lights, grower supplies, shipping supplies, or merchandise. We cannot guarantee any specific type of plant.


This product is considered a Tropical plant.  Please see our Aroid Shipping guidelines and Shipping and Guarantees policy.
Most of our products come with multiple shipping options.  For those that are unpotted, you can add Pots and Soil a la carte.